Sony joins now out which tables are upgraded to Android smartphones and 7.0 Nougat in the near future. The two-year-old Xperia Z3 will not be upgraded.
Even if Google released the new Android version Nougat a week ago, it certainly does not mean that you will get the new software on your smartphone.
It is for each producer's task to sign out which phones in their portfolios, which receives Android 7.0 Nougat and it has Sony just now done.
In a blog post announcing the Sony, to a total of 8 smartphones and 1 tablet in the near future be upgraded to Android 7.0 Nougat, which is significantly fewer units than last year, when 19 smartphones and 3 tablets got last year's Marshmallow-software. This year's list of devices that get the new Nougat-version, is as follows:
Xperia Z3 +
Xperia Z4 Tablet
Xperia Z5
Xperia Z5 Compact
Xperia Z5 Premium
Xperia X
Xperia XA
Xperia XA Ultra
Xperia X Performance
Xperia Z3 won't get Android 7.0 Nougat
The observant reader will quickly notice that there is a lack of a model from the list. Sony's perhaps most popular newer smartphone, Xperia Z3, upgraded for not for Nougat. This is despite the fact that the Xperia Z3 is only 1 year and 11 months old and that this particular phone was among the first, and only, in which you could manually install the Nougat-software in the months, it was released as a beta version and went under the name Android N.
Although Xperia Z3 was upgraded to the 4. Beta version of Android N Developer Preview, is it so in the end, to the still not getting Android 7.0 Nougat in its finished form. The reason for this supposedlythat Qualcomm has chosen no longer to support Snap dragon 800 and 801-processors in the Android source code, AOSP (Android Open Source Project), which is what the individual manufacturers build their own custom software on top of Android.
In a comment from Sony said earlier that "Preview 5 (and therefore Android 7.0 Nougat, ed.)" -the update came with unforeseen limitations of the platform. Therefore, it can not be sent out for Xperia Z3-units ".
If Qualcomm's lack of support is found to be the cause, it must mean that the list of units primarily from 2015, which cannot be upgraded to Android 7.0 Nougat, is quite long, count, among other things. LG LG G3, G2, Samsung Galaxy, Samsung Galaxy S4 S5, HTC One M8, OnePlus One, OnePlus X and Moto X (2nd generation).
At this time, however, it is still something that needs to be brought to light. In any case, it is a fact that the Xperia Z3 not getting Android 7.0 Nougat.
See if your Android smartphone gets Nougat
It can be quite confusing to figure out which Android smartphones and not least-tablets that gets the latest Android software. Therefore, Mobilsiden.dk has created a clear Overview over what devices individual producers choose to upgrade and not upgrade to Android 7.0 Nougat.
If you are in doubt about whether your phone will have the new software or not, you can take a look at right here.
Gallery
Here's a list of all Sony smartphones/tablets that will …
Source: www.phonebunch.com
iblazr, 'The LED Flash For Smartphones And Tablets' Well …
Source: www.androidpolice.com
Verizon starts offering new LG K20, Samsung Galaxy J7 …
Source: androidcommunity.com
Get the full set of Galaxy S6 and S6 edge wallpapers here
Source: www.phonearena.com
Infinix Note 4 – Phone Access Kenya
Source: www.phoneaccesskenya.com
Samsung Galaxy Note5 vs LG G4: first look
Source: www.phonearena.com
Samsung Galaxy users can now fine-tune their audio, thanks …
Source: www.techook.com
Verizon, AT&T, T-Mobile, and Sprint will all launch the LG …
Source: www.phonearena.com
Update to AT&T's LG V10 adds Wi-Fi calling
Source: www.phonearena.com
Xiaomi Redmi Pro and Mi Notebook Air Stock Wallpapers Plus …
Source: www.androidsage.com
Twitter releases 360-degree video streaming on Periscope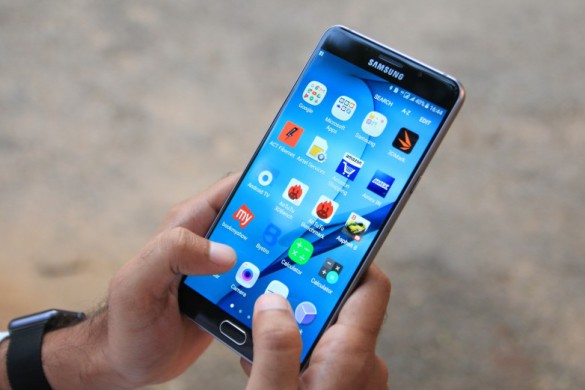 Source: www.mysmartprice.com
Download Official Galaxy S7 and Galaxy S7 Edge Wallpapers
Source: wccftech.com
Neffos C7 5.5 2/16GB – Foto Charlie
Source: www.fotocharlie.com
Get the full set of Galaxy S6 and S6 edge wallpapers here
Source: www.phonearena.com
Samsung Galaxy J7 Perx goes live at Sprint, priced to sell …
Source: www.phonearena.com
Samsung Galaxy S8
Source: www.android.com
How To View Saved Wifi Passwords In Android (2 Methods)
Source: techviral.com
Get the full set of Galaxy S6 and S6 edge wallpapers here
Source: www.phonearena.com
MetroPCS is offering four lines with unlimited LTE for …
Source: www.androidpolice.com
Android Wallpaper: Planet Earth
Source: phandroid.com